Social Warfare Review:
Social Sharing Plugin for WordPress
Everyone wants their content shared on social media and WordPress offers a massive selection of social sharing plugins.
I stumbled across Social Warfare and Social Warfare pro while trying out social plugins.
Here is my review of Social Warfare.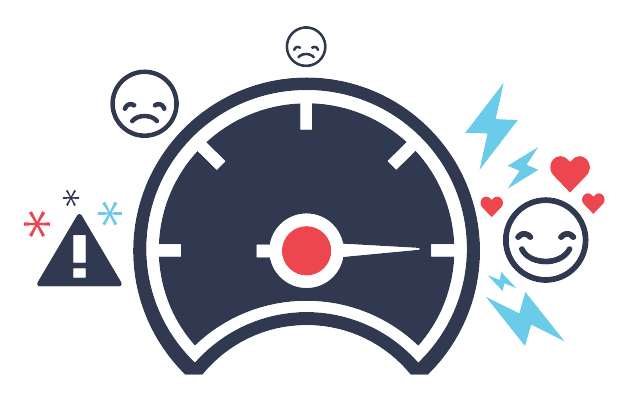 What is Social Warfare?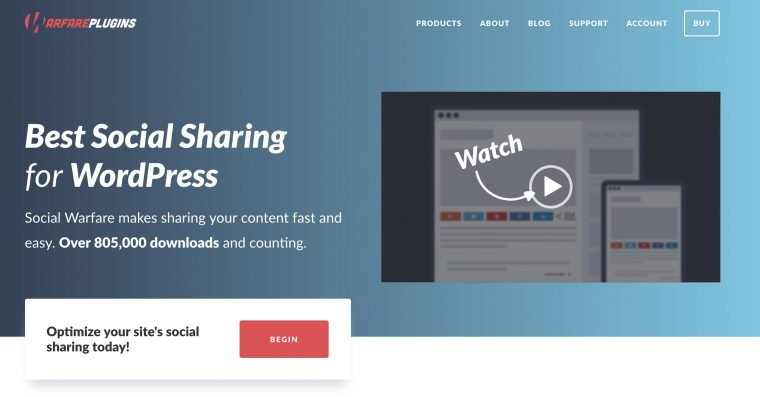 Social Warfare offers a simple way to add share buttons to your WordPress site. This review is based off the Pro version but you can find the free version on WordPress.org which offers limited options.
Best of all it offers support for things like 'click to tweet' buttons and pulling social share metrics.
https://drawne.com/wp-content/uploads/2019/02/social-warfare-social-networks.mp4
The free version of Social Warfare will feet most people's needs but if you need support for Reddit, WhatsApp, Pocket, Buffer, Email you'll want to get Social Warfare Pro.
In addition to more social networks Social Warfare Pro offers pin buttons on images, button designs, and a lot more in depth options.
Social Warfare Features:
Automatically add social share buttons to your posts
Support for Facebook, Twitter, Google+, Pinterest, LinkedIn, and Mix
Display home many times content has been shared on social
Additional Social Warfare Pro Features:
 Additional social networks
Button design options including color schemes
Pin it buttons on images in articles
Reasons I use Social Warfare over other Plugins
I have used plenty of social share plugins for WordPress and I have found that most of them cause formatting issues or just add a lot of bloat to pages. One of my favorite things about Social Warfare is how little it affect page load speed and the simple yet effective button design.
The pro version of the plugin offers plenty of button design options. I have found the default square colored buttons to be the most familiar and pleasing but if you want to heavily customize you can. This includes modifying button shape, size, and color schemes.
Need Color Inspiration?
View: Best Color Palettes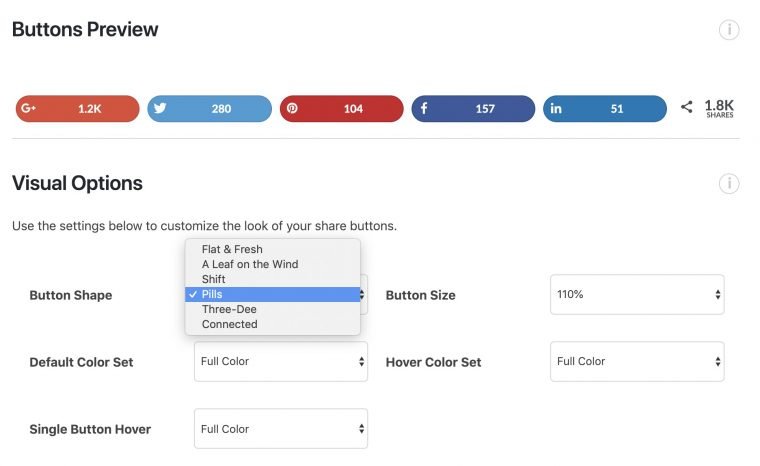 One feature I have never seen in any other social sharing plugins is the ability to set a custom Pinterest image. This is huge if you plan on getting traffic from Pinterest. While editing a post you can set a custom image and text to go along with it for when the user hits the pin button. If you want a high traffic blog I recommend adding a tall Pinterest image to all of your longer posts.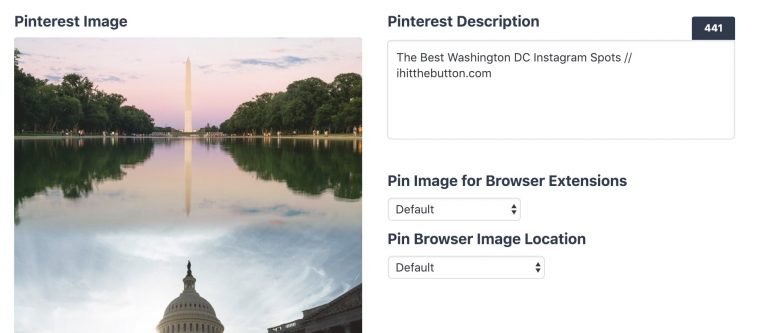 In addition to share buttons you can also embed 'click to tweet' widgets that give a user a call to action to tweet something from an article. It's also super simple to add them to your article since it adds an embed button to the WordPress editor (and a block for Gutenberg users).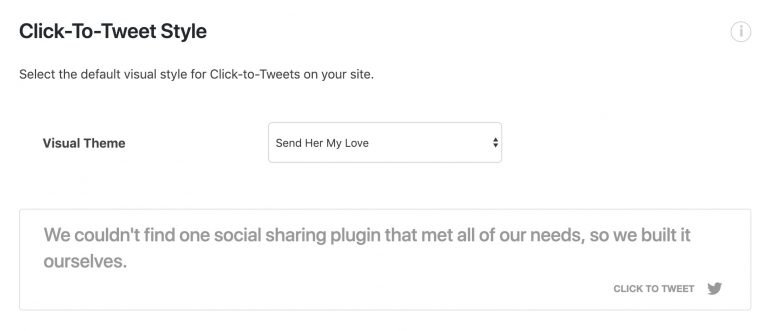 Social Warfare also adds social share counts to your articles in the WordPress dashboard. I have found this feature to be extremely useful since you may have articles being shared you were unaware of. Best of all if you are an advanced WordPress developer you can use this metric in custom search algorithms for sorting.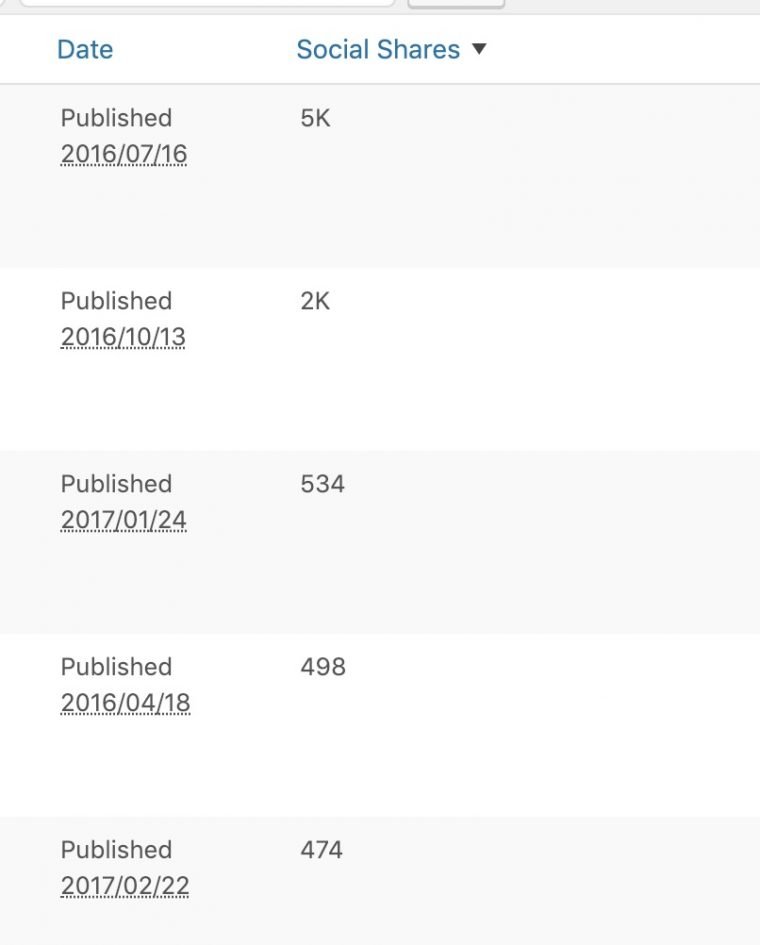 The plugin lets you select display options based on post types. So if you only want share buttons on your single blog posts it's simple to do. If you're a developer you can manually add the Social Warfare buttons anywhere in your theme. Additionally if you want to place the share buttons in the middle of an article like this:
[social_warfare]
you can simply use the Social Warfare shortcode.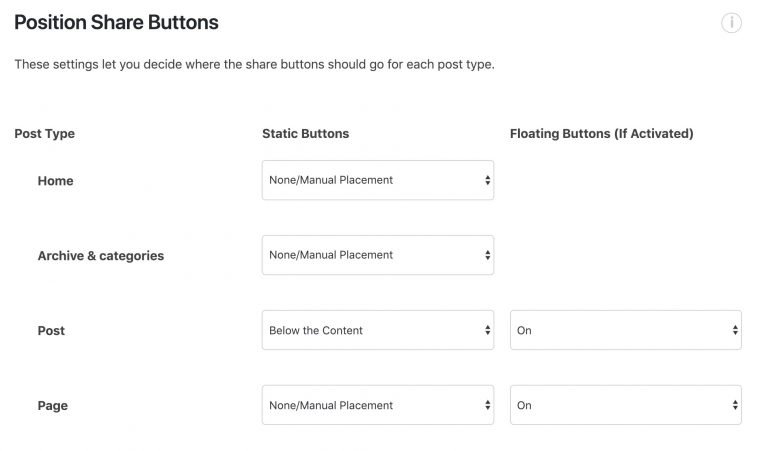 Social Warfare Frustrations
With all of the benefits of Social Warfare there is one main downside for my site I have found using the plugin.
First of all you can't use the share buttons for archive pages. So for example if your blog revolves heavily around category and taxonomy pages you can't add share buttons to those even programmatically. You can have share buttons show up for each post on those pages but not the archive page specifically. Much of my site AwesomeStuffToBuy revolves around archive pages so I wish it offered a way to include those buttons for the actual archive page. It is quite frustrating since the share buttons work so well!
Additionally Social Warfare lets you set Twitter/FB share images for posts. This is a great feature but I wish it would detect if you are using Yoast SEO since the UI for selecting a social image in the plugin is quite large in the editing screen (since I would rather use Yoast to set these).
Another feature of Social Warfare Pro is pulling twitter share counts using third party services. This is out of the control of Social Warfare since Twitter removed share counts but I have found the third party services they integrate with to be hit or miss in grabbing numbers.
Is Social Warfare Pro Worth It?
If you need social share buttons on your blog I highly recommend Social Warfare pro. The additional options offered by the Pro option is well worth it. I still don't think this is the perfect option but it's the best social share plugin I have found for WordPress.
4/5 The Best Social Share Plugin for WordPress
 4/5

Get Social Warfare Pro