Ever since I've had a few car break ins near my house I decided to pick up some security cameras. I originally had a Foscam using Sensr and wasn't impressed at all, plus I couldn't find any services that allowed me to view my camera as a DVR. Well Dropcam Pro exceeded all of my expectations for a home monitoring solution.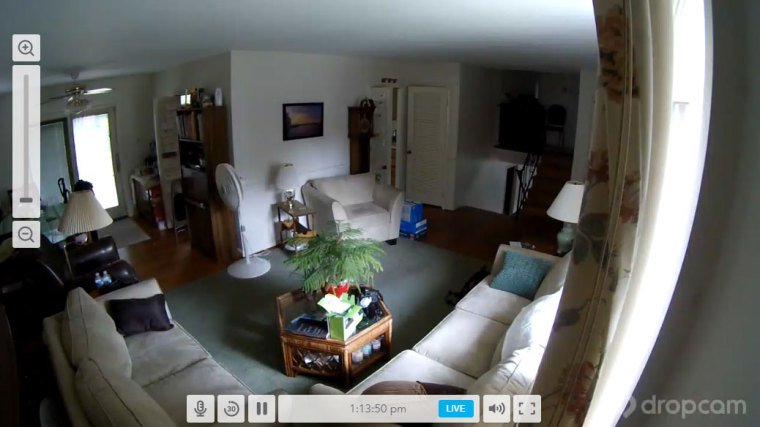 Foscam using Sensr only offered me pictures every 1 second with no audio, which seems a lot more useless compared to Dropcam's offerings. For $100 a year on Dropcam's cloud service you get a 7 day DVR with video, audio, and customized alerts. Yes you'll have to pay $100 a year to make owning a Dropcam worth it but the features are unparallel from anything I've seen.
Let's start with the video quality, I'm very impressed with how crisp and clean the 720p video from this camera is. Plus the wide viewing angle gives you a massive 130 degree viewing angle. The Dropcam also includes a speaker and microphone to actually communicate with someone though the Dropcam.
[justified_image_grid ids="1351,1352,1350″]
The alert system is brilliant, you can setup your Dropcam to alert you if your backdoor is open or perhaps a loud noise is triggered. All of these alerts appear on a timeline in the DVR system which makes it unbelievably useful. I used to have to look through lots of footage to find something of use but Dropcam's DVR makes it super easy to find if something has happened in your house.
If you're looking to monitor a pet at home, secure your house, or would just like to keep tabs on your house I'd highly recommending picking up a Dropcam Pro. If you pick up a Dropcam make sure to get an extended USB cable.